At the end of 2020, the TRY IT Foundation started a series of lectures "How to plan your career path in IT?". There were six lectures as part of the series. Lectures were led by successful women in the IT industry who wanted to share their experience with the audience. Although all the leaders work in the same industry, each of them has taken a different path to success and encountered various difficulties along the way. As a result, the lectures were full of valuable advice that changed the perception of the IT industry in the eyes of many women. The lecturers discussed topics such as:
History of choosing studies and internships in foreign companies and advice on planning your future.
How to deal with Internet violence?
Introduction to quantum algorithms, the current state of publicly available quantum computers, and an overview of new perspectives in research.
Agile - what is it about?
How to use appropriate mechanisms to measure and analyze the effectiveness of sales in online stores and how to implement these tools?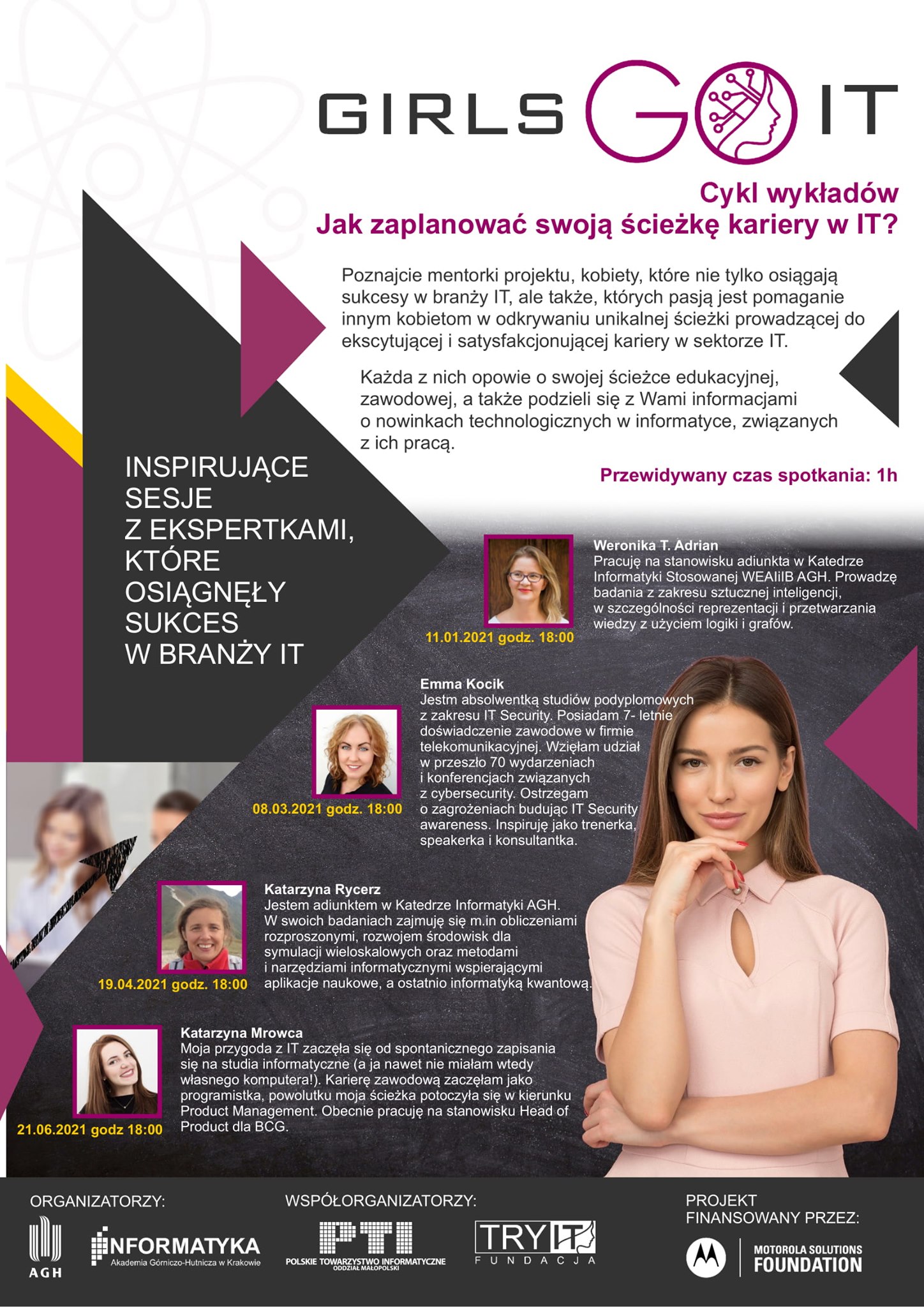 In mid-2021, the series changed its name to "How to start your adventure with IT?". The Foundation made such a decision due to younger recipients of their activities, who usually do not plan their professional career yet, but rather are looking for new interests and are not sure whether the IT industry is something for them. Lectures are held on the third Thursday of each month. The following topics have been covered so far:
Java compared to other languages ​​- is it worth it?
How to start and why is it worth it? Why do women not decide to work in the IT industry?
The sky is not the limit – a bit about cosmic development paths in college
Perspectives for work in computational medicine - about interdisciplinary cooperation
Is it worth studying and working in IT, even if computers are not your greatest passion?
UX - a beginner's guide
How to prepare for the work of a frontend developer?
How to become a Scrum Master?