The activity of children and teenagers on the Internet is gradually increasing. According to the NASK report (Teens 3.0), in 2021 it was on average almost 5 hours a day. On days without school hours, this time is extended to over 6 hours on average. Nearly every tenth teenager was active online for more than 8 hours a day. Through the Internet, children and young people learn, discover new music and films, communicate and develop their passions - the digital world is an equally important aspect of life for them.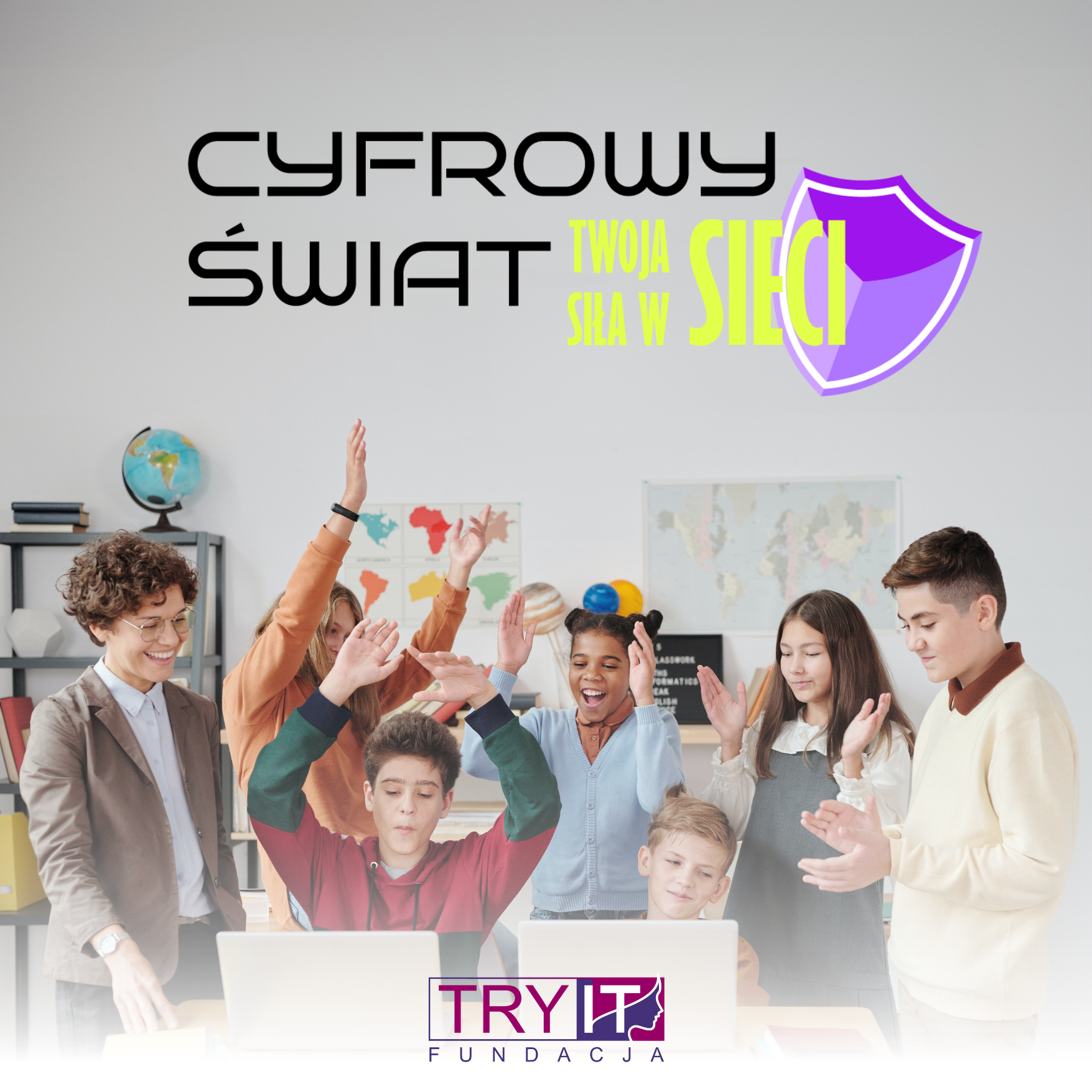 Unfortunately, every third teenager shows symptoms of the so-called problematic Internet use. 32% of teenagers declare that their lives would be empty without a smartphone. The majority of students agree that the use of mobile devices consumes too much of their time, but 38% are unable to limit it.
There are also more and more new cyber threats aimed at children and teenagers - scammers are active in popular social media. Disinformation, hate and cyberbullying are other phenomena that we cannot be indifferent to.
As employees of the AGH University of Science and Technology and representatives of the TRY IT foundation, we share our knowledge and experience on the latest cyber threats, wise use of the network, the fight against cyberbullying and digital hygiene. We believe that the Internet can be a fascinating space for learning, development, entertainment and building relationships, as long as we learn to use it responsibly from an early age, and as adults we support and protect children and youth in the face of threats.
"Digital World" was the name suggested by the children in a survey conducted after the pilot lesson. Because we talk to children and young people about online safety in their language, we decided to call the project this way.
Classes are conducted by AGH employees and experts - representatives of cooperating institutions in the stationary form. Ultimately, we want the program to cover all schools in Małopolska. In the afternoons, cyclically, it will also be dedicated to parents and teachers.
The workshop consists of four complementary modules. They take place in schools or in teaching rooms at the AGH University of Science and Technology.
Any interested school or a single class located in the Lesser Poland Voivodeship, please contact us.